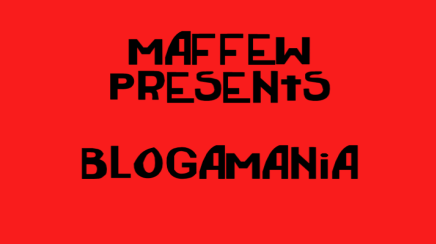 Reason for Hell in a Cell 1997: The Undertaker wanted to get his hands on Shawn Michaels without D-X interfering.

Reason for Hell in a Cell 2011: It's Autumn.


Hell In A Cell 2011 Brief Thoughts


Christian vs. Sheamus

I don't care about the feud, but the match was fine. Sheamus is getting better in the ring (finally) and Christian is so good nowadays it doesn't matter who his opponent is, he'll make it entertaining.

Good: Christian!

Bad: Christian losing.
Sin Cara vs. Sin Cara

People have been telling me that Sin Cara isn't a bad wrestler, he's just wrestling people that don't fit his style. Well, here he was in a match with a genuine luchadore and the two of them were sloppier than a mushy pea sandwich. The dim light finally made sense, as it made the botches and lack of contact during spots less noticeable. If they want to truly make that work they need to shut the video signal off during future Sin Cara matches. Hell, they can blame it on Triple H and expand the 'Anarchy in the WWE' storyline at the same time!

Good: Booker T saying negro (but not in reference to Hulk Hogan this time)

Bad: The match.
Air Boom vs. Jack Swagger/Dolph Ziggler (Tag Titles) (Unadvertised In A Cell)

Air Boom are a great tag team in the sense that they look like a tag team with matching colours, have a (stupid) name and they get along with one another. Team Swaggler exist just so they can feud later on, so even though they're not good long-term for the tag division meant we got a very fun tag team match. It's been a while since we had a one of them with real tag teams.

Good: Evan Bourne looking like Eddie Edwards.

Bad: Swagger in general. Poor guy's on auto-pilot.
Randy Orton vs. Mark Henry (World Title) (Hell in a Cell)

Mark Henry decimated Kozlov, Kane, The Big Show, The Greak Khali and Jerry Lawler up to this point, establishing him as BAD MOTHER FUCKER MARK HENRY. So logically, a HIAC match with Randy Orton should have resulted in a match reminiscent of the car crash from 'Death Proof', right? No, instead we got a slow moving, back-and-forth match that felt a hell of a lot longer than it actually was and featured way too much selling from The World's Strongest Man. It should be "How is Randy Orton going to pin the man who is immune to the RKO" not "Mark Henry wins the match because he was able to hit his finisher". Orton chased him off afterwards in the usual desperately short-sighted booking one gets from Cena/Triple H/Orton, but instead of bitching about that (which is easy…Orton's supposed to look weak because MARK HENRY is a BAD MOTHER FUCKER) but I'll remind myself Mark Henry is still champion until at least Vengeance and SmackDown!'s World Title scene has been great this year thanks to (mostly) logical storytelling.

Good: Mark Henry still champion, pre-match interview with Striker

Bad: They've stopped using the Vader/Sting blueprint, probably because they've realised Sting was likeable.
Cody Rhodes vs. John Morrison (IC Title) (Unadvertised In A Cell II)

Cody Rhodes is a very entertaining character. Such a shame he hasn't had anything resembling a decent feud since Rey Mysterio Jr. , to the point where this match wasn't even on the card beforehand. Morrison is a very talented athlete but he's similar to Swagger in the sense that it doesn't matter what feud or title shot he's in now, he isn't winning so there's no reason for me to get behind him. He's the world's sexiest jobber. It didn't matter though, as the focus was on the brand-spanking old IC Belt (see what I mean about Morrison? Inanimate objects are more fun than him. The Belt's probably better on the mic too).

Good: "OH NO NOT THE GUCCI SHOES"

Bad: John Morrison's prospects in WWE are as dead as Jim Morrison
Kelly Kelly vs. Beth Phoenix (Divas Title)

Oh, who cares?

Good: Beth doing Hardcore Holly's old 'kick opponent when holding onto the ropes in the midsection' spot.

Bad: Beth not wanting to look like a Barbie Girl by dressing like a cheap waitress.
John Cena vs. CM Punk vs. Alberto Del Rio w/ Botchamania fan Ricardo Rodriguez (WWE title) (Hell in a Cell)

What was the point in having Del Boy lose last month (two weeks ago) then? Never mind The Miz and R-Truth…Del Rio, Swagger and Sheamus need to build a faction against THE MAN for their shitty, more-harm-than-good World/WWE title reigns over the last few years. I bring up the gripes first because the match felt like it was just a series of moves to fill time until Cena got locked out. It didn't help that the crowd simply did not care about ADR and was more focused on Punk/Cena. However, once Cena was locked out of the Cell it was a fairly gripping few minutes. Cena realising he was locked out and he couldn't do anything to stop his title from changing hand was a good, well-acted moment…that would have been an even better, truly memorable moment if a) the title hadn't changed 215 times this year and b) ADR hadn't already won AND lost the title in the space of a month. Because of that, the reaction (or lack thereof) to ADR's win really took a lot away from a moment that will probably be shown more times in music video packages than it will be really cared about.

Good: Ricardo actually being effective, Punk's effort.

Bad: Punk being the salad to Del Rio's steak in front of a crowd full of carnivores.
"Hello, Clarice…"
Post-match, The Miz and R-Truth came out and did their best Four Horsemen impression by pounding the hell out of everyone in the Cell whilst the entire locker room (faces AND heels) came out to stop it until bolt-cutters were found and the door was opened. Miz/Truth then submitted themselves to the police peacefully but Triple H tried to attack them until he was pulled back by security. I'm guessing John Laryngitis is trying to oust Triple H as COOH by orchestrating these moments to bring out the worst in Hunter and use it as justification. That's nice, except I don't give a flying fuck about:
1. Triple H as Raw GM

2. Triple H being usurped from his throne like Odin

3. Triple H in general, given that he's not a full-time wrestler or a likable or entertaining personality

4. Johnny Ace as Loki

5. Johnny Ace in general, as his role on-screen is far too smarky for my liking. "Look, it's the actual guy who does stuff backstage!" And???

6. Who the Raw GM is

7. Storylines based on texts

8. Way too much emphasis on a feud and that doesn't involve wrestling matches.

9. A feud that is over-shadowing a lot of other stuff on TV and can't be blown off properly because nobody is a heel or face anymore because the crowd cheer who they want because they might as well at this point.
But it did look pretty, I'll give it that.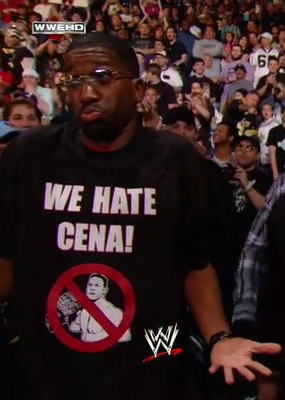 Other News…
Well I aimed for daily content last week and…didn't hit it due to the heat-wave that unexpectedly hit the UK during the arse end of SEPTEMBER, of all times. This week will be better, as I have contingency plans in case it happens again (cold grapes placed around the Laptop).
The website should be getting prettier this week, finger crossed.
It's taking longer for my foot to hurt when I'm walking, which I am taking as a good sign. Sadly I'm only at 5 minutes walking pain-free but that's better than nowt.
Next Botchamania is Donkey Kong Country 2 flavoured, due to the positive comments from the last video.
So far, no-one has got the hidden joke in Botchamania 186. The person that does gets to choose the music for an upcoming Botchamania.
No-one sent me any questions this week, so I'll just post another Sin Cara as 60s Spider-Man and end this article.