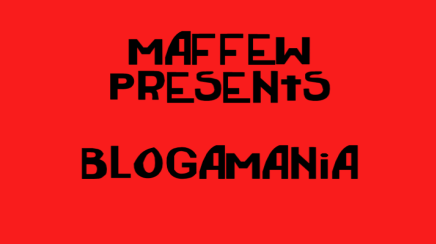 My main problem with Raw…



WWE has mostly stopped using jobbers on Raw because they need some form of star power to get people to tune in. So instead of Big Show vs. Jobber, we get Big Show vs. Wade Barrett. Big Show needs to look good because he has a World Title match with Mark Henry on PPV this sunday. However, Barrett also has a PPV match with Randy Orton. So instead of having Show and Barrett beat people in separate matches so they look strong and credible, Show pounds on Barrett, resulting in Barrett RUNNING AWAY OUT OF FEAR FOR HIS LIFE. How counter-productive is that?
If I could give this trend a name I'd call it Dolph Booking. Dolph can make anybody look good because he has the same hair and bumping abilities as Curt Hennig. Like Rock/Paper/Scissors, Dolph can beat people on the same tier as him (Ryder, Swagger, Kingston etc.) but will lose every time to tiers above him (Orton, Cena, HHH etc.). It basically means WWE tries pushing a guy like Ziggler or Barrett as AWESOME and DAS FUTURE…by having them lose a lot of times because they can't get their shit together and plan long-term and insist on Raw being THE SUPER CENA SUPERSHOW every week. It has also resulted in the Mid Card Militia simply there to hit pretty looking moves and fill the numbers. Swagger, Ziggler, Bourne, Kingston, Barrett, Rhodes, Danielson et al have been in the same position/role for years now.
Back in the day, companies with sense would backwards-book their feuds. They'd say RIGHT, WE WANT STARMAN VS. AKI MAN FOR NEXT YEAR'S WRESTLEMANIA….THIS MEANS WE NEED TO MAKE STARMAN AND AKI MAN LOOK STRONG SO PEOPLE WILL ACTUALLY BUY THE PPV. Basic as fuck. WWE doesn't book for next week, it books for this week. And it shows, with ADR and Miz's runs with the belts being less credible than any of Mikey Whipwreck's title wins.
WWE…where they have their cake and eat it and blame Punk when they run out of cake.
(also fuck twitter)