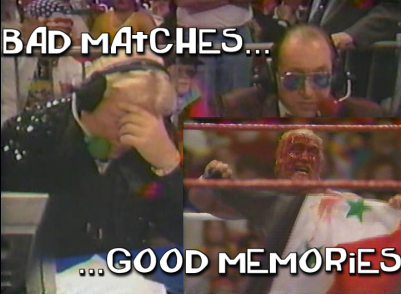 I really enjoyed writing about how great the Sgt. Slaughter/Hulk Hogan feud was in this column and people have been requesting more of these types of updates as opposed to the Random 'Restling Reviewer Videos, so let's do another one.
Shawn Michaels vs. Big Van Vader (Summerslam 1996)
I love Vader. I have always loved Vader. I loved Vader before I saw him wrestle a single match, watched any of his work in WCW and even before I  knew his first name was 'Big Van'. To me, Vader was the ultimate Big Man. The Big Man that all other Big Men will be judged against from now until the sun goes cold.
Which is why Summerslam 1996 breaks my heart every time I watch it.
Prologue…
Bit of back-story first. As a child I always booed the bad guys and cheered the good guys when watching wrestling, but would start to root for the villains when watching formulaic shows like Power Rangers. I bring up Power Rangers as even as a stupid kid (and I was a really stupid kid) I knew Rita's hand wouldn't be raised at the end of the episode. However, as I was watching one episode and thinking I knew how it would end and being full of self-loathing being hooked on a show I was beginning to like less and less (nothing's changed) …Lord Zedd showed up.
Not only did Lord Zedd look like the coolest thing imaginable to a child of the nineties but in his very first episode he destroyed the Power Rangers's Droids. After dozens of episodes of getting thrashed by the Rangers on a weekly basis, it seemed impossible to visualise Rita managing to inflict pain on even The Blue Ranger at this point. Lord Zedd knew what I wanted to see…something interesting and non-formulaic and something that hurt the dull, dull, dull and painfully American Power Rangers. Lord Zedd gave me hope that the bad guys could not only win sometimes, but win BRILLIANTLY.
Back to wrestling: I watched 1993-1998 wrestling via the reliable Silver Vision VHS releases my friends owned. I didn't have a guide to continuity so I simply watched them in order of most interesting cover. Look at the one for Summerslam 1996 and tell me you don't want to watch it.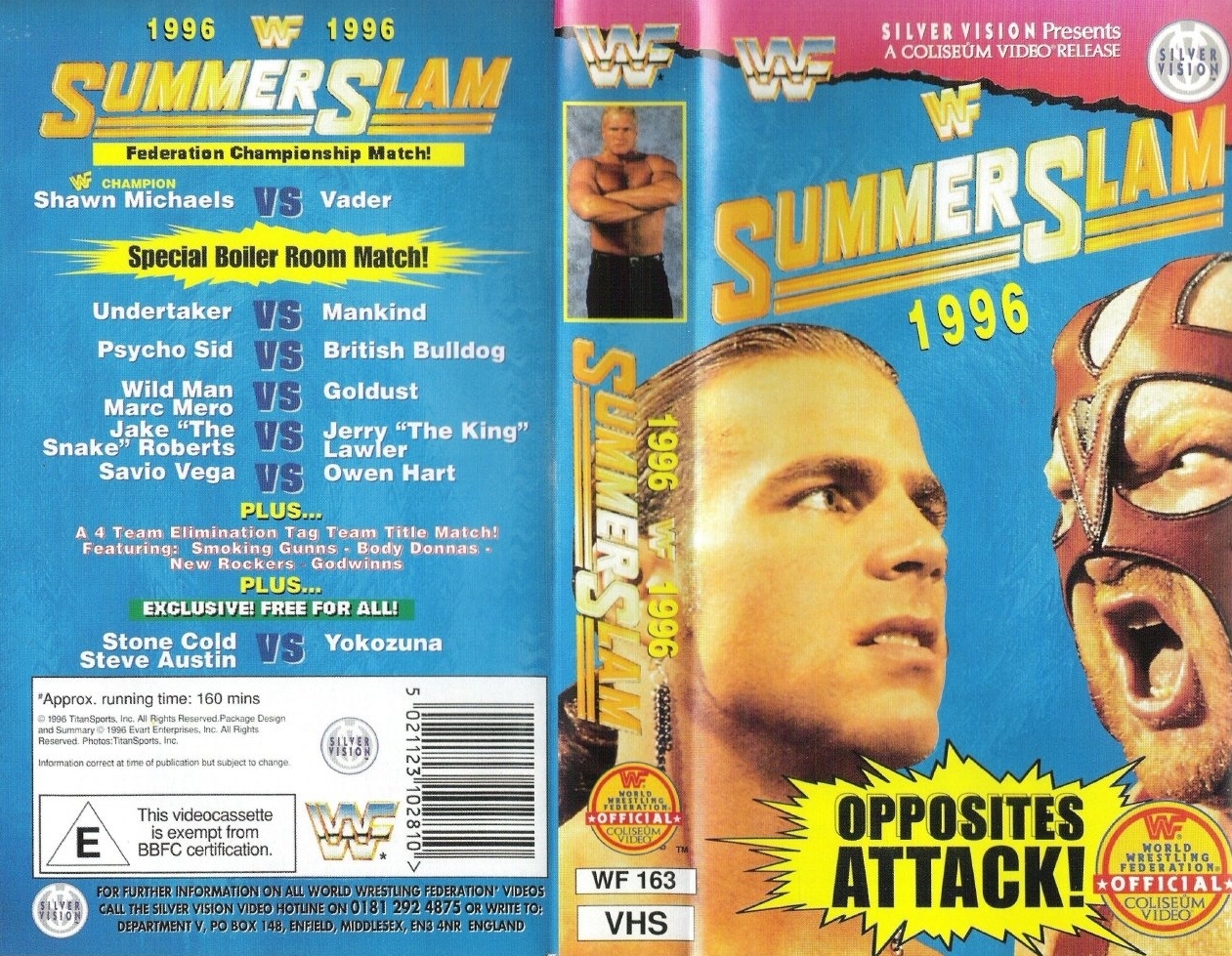 The show marked the first time that I can recall watching wrestling and wanting the heel to win. As a boy, I did not give a damn about Shawn Michaels. Come on now. He'd get cheered by women, dress like a stripper fireman and WWF would run montages for him like this: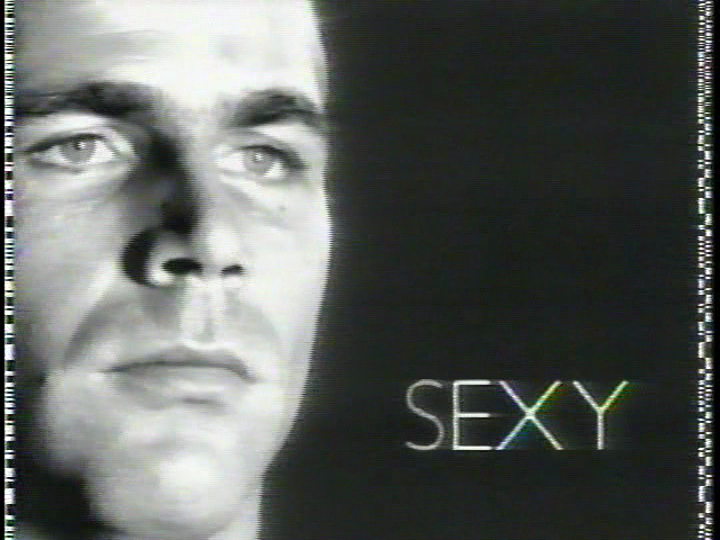 Bret Hart was the man because he did what was right and beat up pirates when they stole his jacket. Sgt. Slaughter was the man because he stood up for his beliefs despite adversary and he made Hogan bleed. Shawn Michaels came out to music that sung about how great he was and looked like a walking, talking version of Starlight Express. He was That Guy At School Was Good At Football And Got All The Girls Despite Being Thick As Fuck. If I cheered him, I was scared Bret Hart would stop mid-match, look at me, shake his head and quit wrestling forever.
So Shawn Michaels vs. Vader, with the World Title on the line. Storyline wise, Vader pinned HBK during the multi-man main event at In Your House: International Incident to earn his title shot. Vader had been on a tear up until that point and Michaels had been playing the Boyhood Dream card ever since he pinned Bret Hart at Wrestlemania XII. My boyhood dream was to work on Red Dwarf which was another reason to hate HBK.
Cheering for Vader  in many ways was like cheering for Lord Zedd. He represented evil things and supporting him felt brilliantly wrong to a child raised strongly Christian. Sadly, whereas Lord Zedd would succeed against his enemy, Vader would not.
The Match…
Every single time I watch this match, I hope that Vader is going to win. It has become the wrestling version of watching The Great Escape and hoping that this will be the year they all make it out.
Vader looked like a wrestler and wrestled like a wrestler, as opposed to a member of Take That. He spent twenty minutes beating Shawn Michaels up in every conceivable way…powerbomb in the ring, powerbomb on the outside and punches that gave Michaels' flashbacks to Syracuse. Any time Michaels had any offence, it looked unbelievable to me (in a not-very believable way). How could Shawn's Axe Handle Smashes knock Vader down? Even Rita looked like she could take out Shawn Michaels at this point.
The ending is what makes it. Way before the multi-restart ending was perfected with Steve Austin and Dude Love and rehashed for the next ten years, this match shocked me every time it stopped and started.  Vader kills Michaels on the outside and HBK is unable to make the count back in. YES, VADER WINS! Ah, no World Title change via Count Out so Jim Cornette (Vader's manager at the time) dares Michaels to restart the match. He does. YES, STUPID MICHAELS! Michaels ends up grabbing Cornette's tennis racket and using it on Vader, thus getting himself disqualified. YES, VADER WINS! Ah, no World Title change via Disqualification. Cornette dares Michaels to restart the match a second time. He does. THIS IS THE BEST MATCH EVER! I GET TO SEE VADER WIN THE TITLE AND BEAT MICHAELS THREE TIMES IN ONE TAPE!
Michaels hits the Sweet Chin Music and Vader kicks out. YES! Vader powerbombs Michaels for two because the referee is out of place for the pin-fall. NO! Vader sets up for the Vader Bomb but changes his mind and decides to make Twink Pancake with the Vadersault instead.
Vader misses and Michaels somehow gives him a crappy moonsault for three.
The WWF clearly wanted this match to show the plucky underdog over-coming the odds and defeating the Last Boss and thus make us all love Michaels more, but all it did to me was make me lose faith in Vader forever. This would sadly be the highest he would get to in WWF in my eyes. Sure he looked great at Final Four, but did he win? No.
Aftermath…
Even more soul-destroying was the fact that Vader WAS supposed to win the title here, but because it was the HBK of 1996 the result was changed in his favour.
WWF would later do the exact same storyline with Sycho Sid at Survivor Series the same year. Madison Square Garden was filled with thousands of males who had clearly all watched Summerslam and proceeded to side with Sid, a moment made even sweeter when Sid gave Jose Lothario a heart attack, powerbombed Michaels and pinned him for the belt. Apology accepted, Vince.
Vader would still be awesome, but never to the same extent I had envisioned him in. Watching more of his matches, the end always seem to came for Vader whenever he went for that bloody moonsault. He even lost the match where he debuted the frigging thing.
Lord Zedd would later end up in a caravan with Rita.