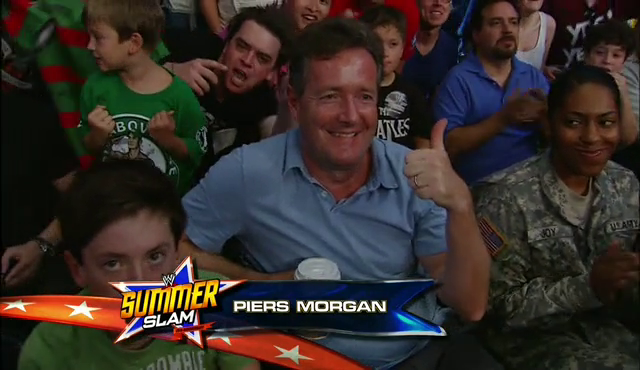 My views on Summerslam in brief…



Ziggler/Jericho = YEAHHH

Castagnoli winning gold = YEAHHH

Miz looking like a wrestler for the first time in years = YEAHHH

Punk outsmarting Cena = YEAHHH

Bryan vs. Kane = YEAHHH

Fred Durst getting booed = YEAHHH

Rick Rubin's beard = YEAHHH

Triple H vs. Bork = YEAHHH YEAHHH YEAHHH
In conclusion = YEAHHH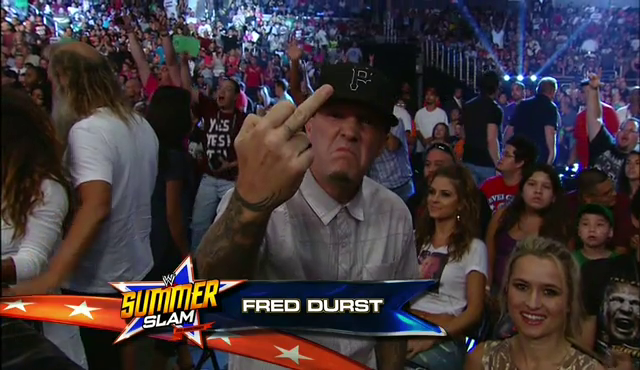 The only bad things are just nit-picking really. The Walls of Jericho getting an instant submission after Jericho hadn't worked the legs of Ziggler at all, for example. Also I didn't watch the pre-show because I thought DUH, IT'S THE PRE-SHOW, NOTHING HAPPENS ON IT and thus missed Claudio's win. I did not care in the slightest for ADR/Sheamus but the crowd made noise for everything ADR did which elevated it to 'decent crap I don't care about.'
I really enjoyed the main event because of Brock Lesnar's wrestling style. He wrestles a completely believable style and he looks like a real monster (unlike when he's talking and "feeling") rather than the Big Show/Mark Henry type of monster WWE enjoys ruining. And he WON too!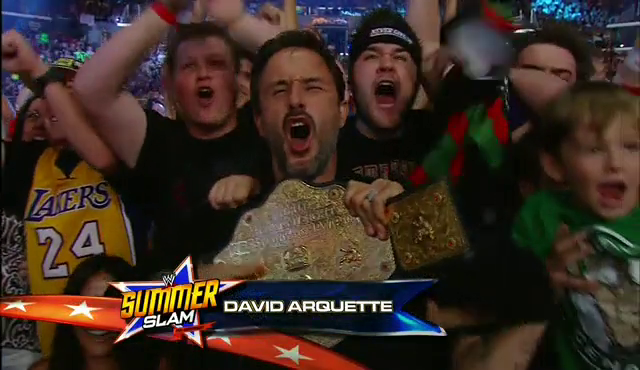 And Finally…


Crowd chanted "KOBE BRYANT" during the Prime Time Players match. if they really wanted to show their support for A.W. they should have chanted "VOTE FOR LINDA."


For the Non-Brits: Piers Morgan is an unlikable newspaper editor who has somehow made a transition to interviewing and presenting, despite having no charisma.  Seeing him appear on a WWE PPV is one of the strangest things I've seen in wrestling.


Triple H attempted to get sympathy from the crowd after losing. The first noises from the crowd however were "YOU TAPPED OUT!"


The white guy band's song not only sounded exactly the same as Keep On Movin' by 5IVE but the guitar solo no-showed.