Welcome to this mid-week recap of wrestling news. It's been an exciting week, so let's get straight to it!
United Kingdom Championship Tournament
After an exciting two day tournament, the first-ever United Kingdom champion was crowned!
DUDLEY's Tyler Bate was ultimately the winner, beating out Birmingham's Pete Dunne. You can keep your Battle Of Los Angeles, this was the Battle Of The West Midlands.
(Definitely from Dudley, and not for example, Wolverhanpton, which is from where his Mustache Mountain team mate Trent Seven hails. Oops, sorry.)
Can we look forward to Tyler Bate defending his new title in Riley's Sports Bars up and down the UK?
---
WWE Raw was over-long as ever, but still good, you owe it to yourself to check out for a great tag-team match if nothing else. I don't think anything else happened did it oh wait…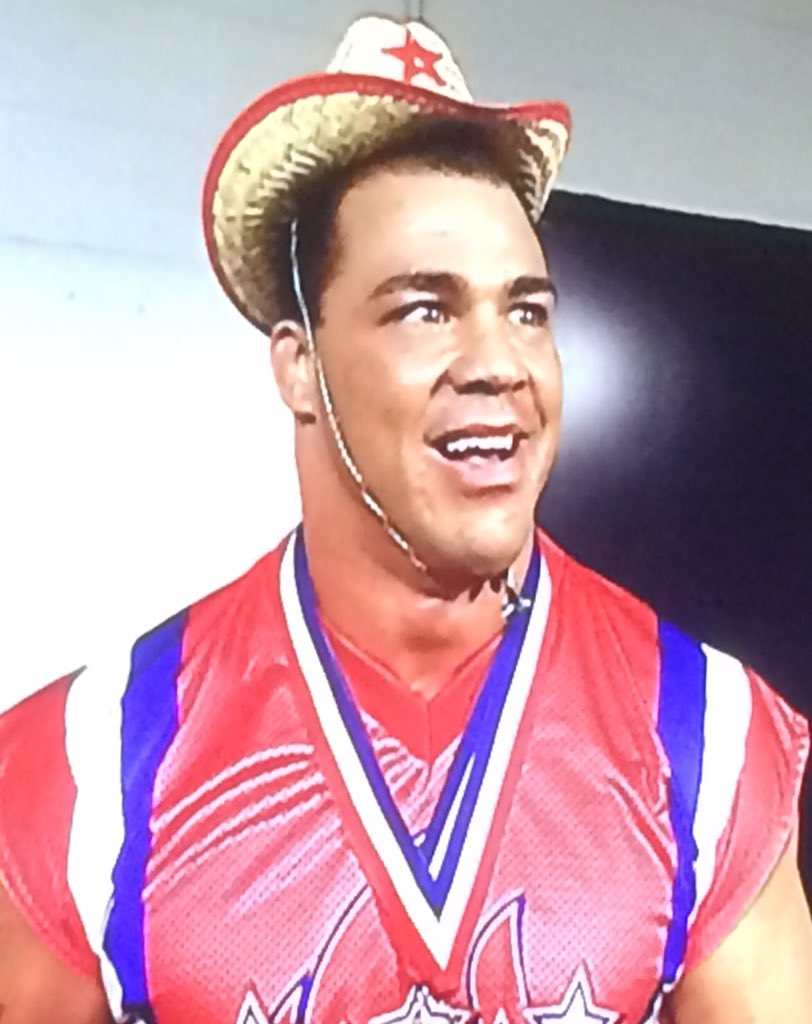 KURT ANGLE is to headline the 2017 WWE Hall Of Fame class! And about damn time. Will he appear outside of the Hall Of Fame? Will he make it into WWE 2k18?
You know, The Undertaker still needs a Wrestlemania opponent…
---
Smackdown was the better show this week. Sorry, but it's true, Raw fans!
A fantastic segment to open the show between A J Styles, John Cena, and The Mix & Maryse kicked things off. An excellent cage match between Alexa Bliss and Becky Lynch closed things out. The highlight for me was getting to see Natalya continue to be a real bitch to Nikki Bella. Nattie is just so much more fun when she's being evil!
---
Also, last night brought us a new NXT and 205 Live. Wow, that's a lot of wrestling.
Did You Know? WWE produces more hours of television every week than there are stars in the sky!
---
In some parts of the world tonight a new edition of  TNA Impact Wrestling will air. Or, you can watch it via the new TNA app! Are you using it?
---
That's it for now. I've not even touched on Ring Of Honor or New Japan Pro, but we're out of time for this week!
Until next time, remember…
I SAID MY VAG HURTS!