For the Most Botched Matches of 2016, click here. For a bunch of text and images, keep reading.
Best WWE/TNA Wrestler: AJ Styles
Styles' debut year in WWE has been consistently better than anyone else, impressing in feuds with Chris Jericho, John Cena, Roman Reigns, Dean Ambrose and even James Ellsworth. The feud with Reigns was the highest The Big Dog got this year outside of a piss test and the Dream Match with Cena actually met expectations. Not even TNA's attempts at contract tampering could get stop Soccer Mom Hair Guy's momentum.
Runner up: Kevin Owens & Chris Jericho for being funny and great even when Raw wasn't.
Worst WWE/TNA Wrestler: Dana Brooke
She's a tremendous character but still rougher than a badger's arse in the ring. It can't be easy wrestling with two air conditioning units strapped to your chest and it doesn't help that the writers forgot if her and Charlotte were together or not. Or maybe they didn't care.
Runner Up: Shane McMahon. If you want to be grey-haired, fight bad and only compete every six months you can fuck off to Bellator.
Best WWE/TNA Tag Team: The Revival
"But that's NXT!" Yeah, but am I fuck giving this accolade to anyone else. Stunning matches with Enzo & Cass, American Alpha and D.I.Y. have sadly raised the bar so high for everyone else they make other tag look like The New Midnight Express by comparison.
Runners up: American Alpha, Decay because of the Marilyn Manson song.
Reason To Watch TNA: Broken Matt Hardy
Kevin Nash has a great bit in one of his many shoot interviews where he compares gimmicks in wrestling to being pregnant: For them to work you either go all in or you don't do it at all, you can't be half-pregnant. This is the perfect example of an incredibly pregnant gimmick as TNA gave The Hardys carte blanche to go nuts with Deletions, babies, fireworks, dilapidated boats, gardeners and xylophones. It speaks volumes that many of the people who responded with LOL TNA after the first segment are now joining in the numerous DELETE chants that fill wrestling shows the world over. And the joy is, it can't go overboard or jump the shark as it was already at that point when it started. So here's to more reincarnated boxer kangaroos and drones.
Runners Up: Lashley, especially during his title-collecting spree (that went nowhere). And EC3 because I want to be him when I grow up.
Best WWE/TNA Promo Of The Year The Miz vs. Daniel Bryan
Miz has had many highlights throughout his long WWE run but even headlining Wrestlemania doesn't compare to this moment:
Not since Tarantino cast Travolta in Pulp Fiction has a career been resurrected by one moment. Playing The Honky Tonk Man role as the guy you want to lose (but somehow never does) in the four-way Cesaro, Owens, Zayn feud over the IC Title was one thing, adding Maryse to his side was another, but this shouting match made me a Miz fan. The borderline meta-debate of what's more important in wrestling, the workrate or the win, caused plenty of debate on forums and Miz was able to use the momentum for similar effect during the Ziggler feud.
Runners Up: Baron Corbin's "Hello Miz. Oh sorry I meant Daniel Bryan, all you midgets look the same to me", Styles sarcastically forgiving The Club after they helped him beat Cena at Summerslam, Enzo & Cass "I'll slap your lazy eye to work!"
Worst WWE/TNA Promo Of The Year: Jack Swagger returns to Smackdown
There's some stiff competition this year but the runners up were able to come back from their bad promos. Whereas the rest of the roster used the brand split to re-invent themselves and use the new opportunities well, Swagger somehow managed to dig his grave even deeper. You could tell as soon as the muppet came out dressed as an out-of-work DJ and yelled "LADIES AND GENTLEMEN IT'S THE ROLLING STOOOOOONES!!" to total silence that the writers were backstage wiping away any future plans for him like he was one of Stalin's generals.
Runners Up: Titus O'Neil is left to fill time as he waits for Bob Backlund to finish naming the Presidents backstage and interfere. Pretty sure this was when they decided the Titus vs. Darren feud was finished and decided to turn Titus into a big idiot instead. Which is a shame as Titus is usually good at promos and as bad as this promo was, I liked "How can you make Darren Young great again? He was never great to begin with!"
Kalisto didn't win as he has the excuse of having English as a second language. But still, "good…lucha…thing…GODAMMIT."
You may as well throw in every TJP and Rich Swann segment in here too as their promos are clearly written by someone who lives in a cave. "Remember…when you…drove me…to…get…a…new Nintendo 64?" Swann's lines against Neville ("He's a royal sourpuss!") have been so bad, crowds have booed the supposed good guy Swann.
Best Weekly Show: Smackdown Live & Talking Smack (I'm counting them both as one like Sonic 3 & Knuckles)
Another obvious win. Every segment means something, it's only two hours and Talking Smack is nothing but quotable lines and character building. Raw feels like actors playing the roles of wrestlers, Smackdown feels like wrestlers being wrestlers. Ambrose vs. Cena vs. Styles, the rise of Ellsworth the deluded, Randy Orton sprucing his career by joining The Wyatt Family, Heath Slater more over than he's ever been, Lynch vs. Bliss…
Runners up: CWC was a blast as a mini-series but SD Live won because it didn't inspire 205 Live.
Worst Weekly Show: Impact Wrestling
I didn't want to give this accolade to TNA because it's like giving Paul Blart a Razzie, it's too obvious and everyone expects it. Even though 205 Live is technically skippable thanks to most of the guys appearing on Raw or Main Event, it's still above Impact's Every Match Is A Dark Match Because It's Poorly Lit And Not On TV. Endless non-feuds with the X-Division guys, Aaron Rex and Drew Galloway gradually losing all their momentum from other companies, Eddie Nice Guy Edwards as World Champ, Knockouts Division based on whoever they can book for two months…thank fuck for The Hardys.
Runner up: 205 Live which manages to have quieter reactions than TNA despite having not-dead people in the crowd.
Best PPV/Network Special: NXT Takeover: Dallas
All the NXT Takeover events delivered so picking the best one is like deciding between Die Hard and Die Hard With A Vengeance. Ah fuck it, I'll pick the one with Nakamura vs. Zayn, Alpha vs. Revival, Asuka vs. Bayley, and Balor vs. Joe. The show that blew away Wrestlemania the next day like Rabbit in 8 Mile.
Runners Up: WWE Payback had Reigns vs. Styles, Miz vs. Cesaro, Zayn vs. Owens, and Kalisto vs. Ryback. Even the shite PPVs this year had at least one great match, so even Roadblock II had New Day vs. Cesaro & Sheamus.
Worst PPV/Network Special: TNA One Night Only: Joker's Wild 2016
"One Night Only"? I wish. None of these have been worth your time, but the absolute worst of the non-canon monthly events was the WCW Battlebowl knock-off Joker's Wild, where random teams of wrestlers competed in a tournament to get a shot in a main event Battle Royal for some money. Battlebowl was one of WCW's worst ideas that they wouldn't give up on and Christ knows why TNA would repeatedly bring back the show where you're supposed to get excited for a night of random team-up matches. Will Ospreay, Jimmy Havoc, Damo and other great wrestlers were involved and it was STILL the dullest, least watchable major show of the year and somehow worse than the ONO with Shelley vs. Rebel. Only highlight was this:
Runners Up: WWE Wrestlemania 32 was a weird, non-canon show that made little sense if you followed the product every week (Ryder wins a title, Dudleys are now good guys, League of Nations aren't losers). WWE Battleground deserves a mention for being pointless as all fuck as it took place a week before the brand split so nothing meant anything in the long run (er apart from Owens vs. Zayn).
Best Online Drama: Absolute Intense Wrestling vs. Matt Riddle
OK so AIW and Riddle came to blows when AIW tweeted that Riddle wouldn't be appearing at their next show due to creative differences. AIW intended the tweet to be as honest and non-confrontational as possible but others disagreed. Riddle responded on some guy's interview that he didn't like how he was being used and didn't like losing to "the pirate" Louis Lyndon. Despite Lyndon not having a pirate gimmick, AIW decided to base their next show around this statement, calling it Walk The Plank and booking Lyndon vs. Paul Burchill. Riddle hasn't commented because he's too busy being booked everywhere in the world but I appreciate AIW's commitment.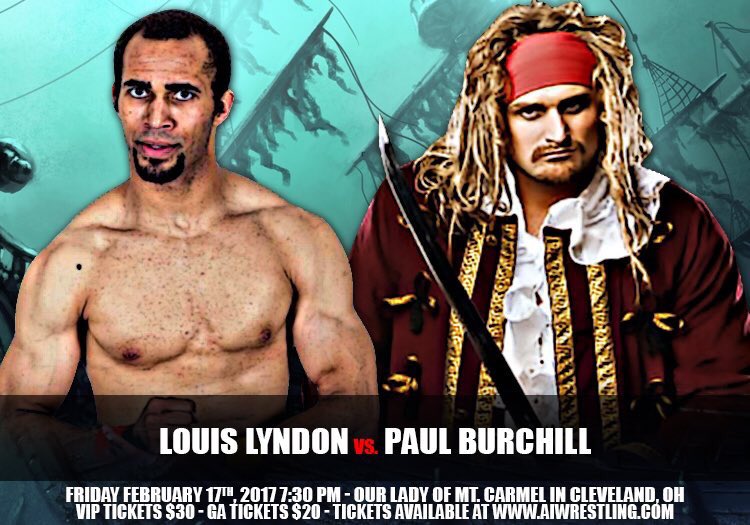 Runners up: Shane Strickland vs. wXw Strickland was immediately stripped of his tag titles and has been Benoit'd out of wXw, Strickland blamed David Starr and the indie wrestling fan world waits with baited breath for the next episode.
Best Dressed of 2016: New Day as Saiyans
By itself this would have been one of the (cheap pop) highlights of the year but it was made even better by Michael Cole schooling JBL on vintage anime "Well they're dressed as Saiyans from Dragon Ball Z, obviously!" I don't care if he was reading notes, the unexpectedness had me rolling.
Runner Up: Michael Elgin's jacket. He's so manly even his gear lifts.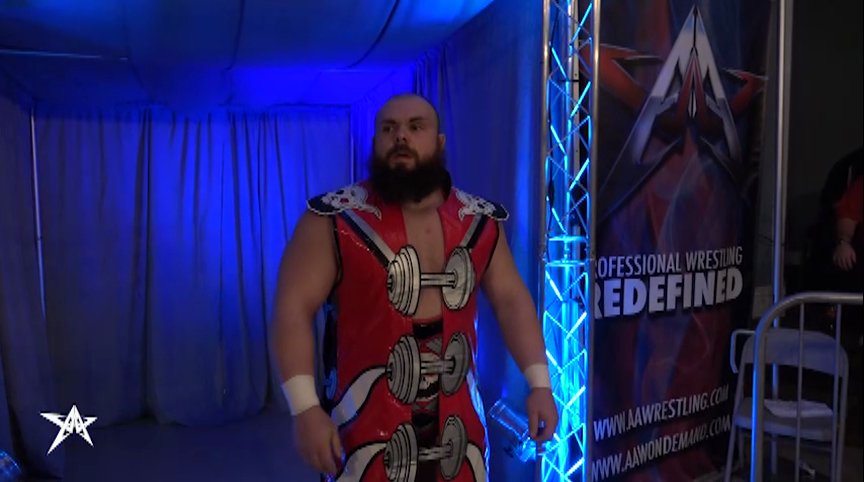 Worst Dressed of 2016: Mick Foley
I know Mick's tight with money but even poor people can buy acceptable clothes from Primark or TK Maxx. Foley kept on showing up on Raw like an out-of-work Dad disturbed by a fire alarm until they made him clean himself up at the start of 2017.
Runner Up: WCPW's Bullet Club knock-off gear used for a serious bad guy stable.
Well this bunch of awards has already taken up a lot of text so I'm going to leave it on that before I get reports of the site dying again (VINTAGE 2013) but I'll do more retrospective stuff next week so if you want any suggestions for Awards I missed on, spam comments.