Herb Abram's UWF Fury Hour #6
November 5th, 1990

Taped October 11th, 1990

Reseda Country Club

Reseda, California

Commentators: Herb Abrams & Bruno Sammartino
Ken Patera and Billy Jack threaten each other. Well Patera does, Jack sounds like he's just downed a Nyquil-chaser and very politely refutes Patera's claim of having a better Full Nelson.
We get a brand-new intro and it's the cheapest I've ever seen on a nationally broadcast wrestling show, filled with shots of nearby California landmarks, just like the random shots of the city in The Room that they never go to. I mean if I lived in California I'd brag about it too but we never see any of this so this show may as well take place on the moon.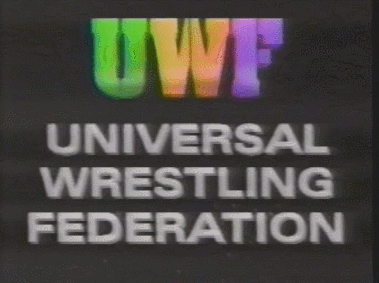 Herb introduces the show, somehow managing to be both manic and dull at the same time.
Paul Orndorff vs. Gary Keyes

There's nothing online about Keyes. I'm guessing he didn't do much with his career so he's perfect for this show. Crowd loves Paul dismantling this poor boob like he's Vader talking back to him. Keyes gets slammed outside for shits and giggles until Paul gives him the Piledriver to finish.
Winner: Paul Orndorff (Mega squash.)
Pre-recorded promo from Orndorff as he's pissed at Dr. Death for attacking him from behind. Wait, what attack? Did they show this promo on the wrong episode?
Cactus Jack vs. Chief Jay Strongbow
Again, this guy is being hyped as the ACTUAL Strongbow despite looking nothing like the original who would have been about eighty years old at this point.
Bruno wrestled the original multiple times so it must kill him to go along with this farce. I didn't realise Jay Strongbow was the Native American equivalent of Doink The Clown. Crowd chants for CAC-TUS JACK which is hard for Bruno because he breaks all the rules "and isn't nice to look at." And he's not even a fake Indian. Strongbow gets a back body drop (called "a nice flip" by Herb) and a splash but Cactus has a career ahead of him so he hurls Strongbow tight-first into the turnbuckles. Strongbow goes to relax on the outside as Bruno warns Cactus to "not get the injun angry" before bonking a bin over his head. Ref tries to count out Strongbow but Cactus can't resist going back for more punishment, even when the ref tries to stop him. Strongbow stops the pain and gives Cactus a side suplex on the floor.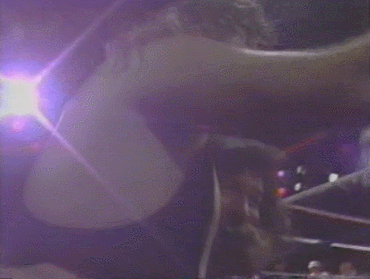 Strongbow has "revved up his injun" so he dumps Cactus over the guard-rail and empties a real bin (with real rubbish and bin water for the ibis) and shoves it onto Cactus' head so he can push him into the turnbuckle. Sadly Strongbow gets him inside, applies a sleeper hold aaaand my version cuts off as Herb busts out a big injun yodel. According to cagematch, Strongbow lost via DQ, maybe the ref threw the match out for Strongbow impersonating a wrestler. The brawling was fun to watch, as was Bruno's disgust at the shameless rule-breaking and crowd adoration.
Cowboy Bob Orton Jr. vs. Michael Moore

That's pro WCW jobber Motor City Madman, not Bowling For Columbine. Slow destruction by Bob, highlight is a Butterfly Suplex with Moore being sent into the air as Bob watches him fly. Crowd chants for ORNDORFF so Orton uses Moore's face as a skateboard as he lands knee-first on him off the rope and ends with the Superplex.
Winner: Cowboy Bob Orton Jr. (Bob's best quality was selling so a jobber squash for him is like Kevin Nash doing lucha.)
Capt. Lou's Corner with Andre the Giant

We're live in the ring for a change as Andre makes his way to a reaction that would have been louder if they hadn't pumped in public domain music over the top. Andre asks what UWF means, thinking it means You Want To Fight. That would have been better mate. You'd think this would be a big deal, but Andre has absolutely nothing of note to say because he's not doing anything. It's just "hey look it's Andre and he isn't dead yet, that's nice." Then he leaves.
The Viking vs. Kevin Benjamin

Benjamin is well-built but has nothing on cagematch. Viking fucks up a sideslam so badly, Bruno is forced to go "I don't know what happened there."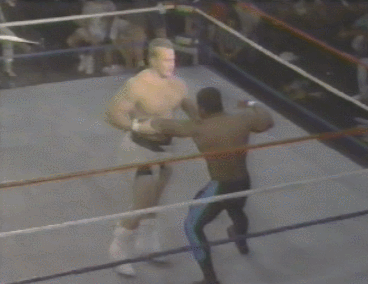 The future Ludvig Borga busts out power moves and looks promising. He ends it with a jumping standing elbow.
Winner: The Viking (No wonder he got signed to WWF, he looked like he was made out of concrete. Sadly he moved like it too.)
Post-match, some orderlies attend to Benjamin but Viking can't stop dropping elbows on him. The ref stops him but he gives him another when he's on a stretcher. OK that was cool. Almost as cool as his appearance in the live-action Fist Of The North Star: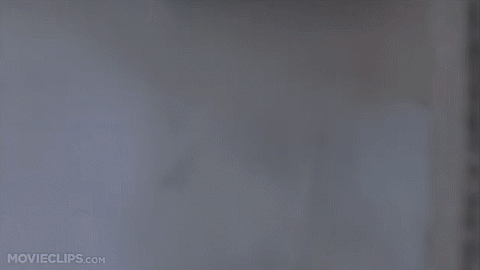 David Sammartino vs. Riki Ataki

Having David in the death-spot before the main event is asking for trouble, he could cure insomnia. David goes through the motions with some perfectly acceptable wrestling moves with all the enthusiasm of a Primark employee during the Christmas rush. Arm-bars, powerslam, figure four, end, crowd boos David.
Winner: David Sammartino (It took me three different sessions to get through this show, this match stopped me twice. Thankfully David realised the crowd was not in the mood and kept it short.)
Billy Jack Haynes vs. Ken Patera

Well all the other main events have gone to a non-finish or worse so I'm hyped for this. Bruno calls BJ a "very likable guy", confirming he's never met him. Half the crowd come alive to chant "JAILBIRD" at Patera, disgusting Bruno. He tries to give a reason for these two feuding from when they teamed up decades ago, maybe Billy Jack wanted to go to Burger King. Patera stalls a bunch before calling a test of strength which lasts a few minutes and doesn't go Billy's way. Patera applies a wristlock which causes Haynes to yelp in pain. Billy counters out and Ken accuses him of hair-pulling. Bruno doesn't know what he's doing, it's impossible to tell if he's trying to be heel for Ken or if he's just given up. Patera continues to play pussy while maintaining a strong opinion on headlocks. This is very much a strongman match and I don't know how it's reading but typing it is making me reconsider watching wrestling as a hobby. Fun fact to warm you up: Haynes said in an interview with a straight face that the original main event for Wrestlemania III was him headlining. BJ tries for a Full Nelson but Patera gets the ropes. They go a-punching in the corner and both men end up pushing the ref. Patera ducks and BJ punches the ref for the DQ FUCK ME.
Winner via DQ: Ken Patera (I'm glad Patera was protected for that hot run he was about to have before semi-retiring.)
Next week our Main Event Non-finish will be Billy Jack Haynes vs. Col. DeBeers. So they pre-tape all these shows and yet still have shit like Haynes head-line after losing here. There's shows in my town that run in front of 40 people that have their shit together better than this show. At least the special guest ref is THE BLACK REF from a few weeks ago so we'll get some quality un-PC comments from DeBeers.
Overall: The interest in watching this show has fucked off and has been replaced with boredom. The only thing worth watching was Cactus Jack go crazy and Jack's done that with better opponents than Big Chief Fake Shemp.