We ne'er see our foes but we wish them to stay,

They never see us but they wish us away;

If they run, why we follow, and run them ashore,

For if they won't fight us, what can we do more?
After this week's announcement from SWE that three WWE contracted wrestlers had been pulled from their 9th Anniversary/last ever show, I looked to see if anybody had tried compiling all the instances of WWE removing already-booked-and-announced talent for NXT UK tapings (and other reasons) to see if there's any justification to painting WWE as the evil empire or maybe there's other factors at work.
(I discovered why no-one's bothered trying to compile a list: there's been fucking loads of them so consider this a constantly-updating WIP.)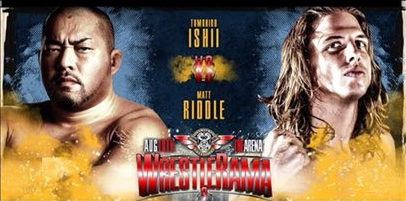 Matt Riddle was booked to wrestle Tomohiro Ishii at the OTT mega-show (with a match with Scotty Davis also scheduled for the following day's Hangover show) but announced it was off due to "scheduling conflicts" and everyone assumed he'd double-booked himself again.
Turned out he was making his surprise ringside debut at NXT TakeOver: Brooklyn 4 that weekend and OTT booked Juice Robinson as a replacement.
Oh and while we're on the subject of Matt Riddle and OTT, they attempted to book Pete Dunne vs. Matt Riddle on their
February 2017 show
but they had to announce on the show itself the match was off despite both men being in the building. Riddle wrestled Marty Scurll and Dunne wrestled Ryan Smile and as of 2019, Dunne vs. Riddle has only happened in a recorded environment at
FCP
. And why is that? Errrr.
Scotty Davis got struck by the bad luck lightning bolt again as he was supposed to wrestle Tyler Bate in November 2018 with Dan Barry also scheduled to wrestle Trent Seven on the same show.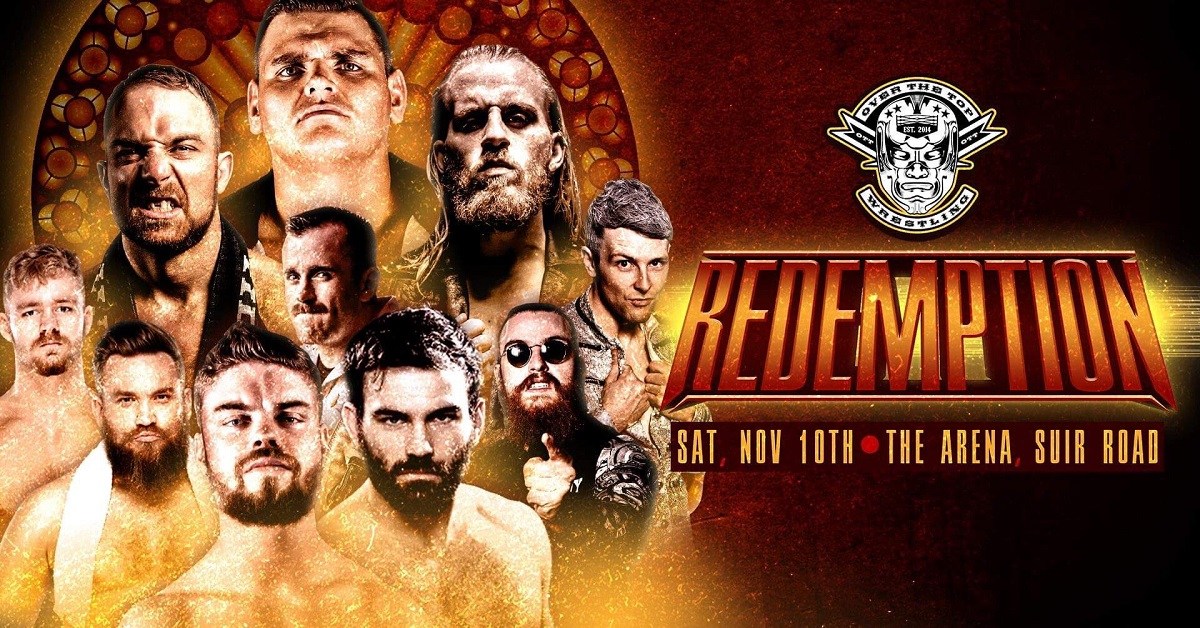 Despite being on the posters and advertisements, both members of Moustache Mountain would be yanked a week beforehand as The Arena show coincided with a WWE UK tour (that went nowhere near Ireland, just saying.)
ICW Shug's Hoose Party 5 Night 1 2018
Joe Coffey was scheduled to make his long-awaited return to ICW in July 2018 but after cutting promos on the weekly Fight Club shows, both him and brother Mark had to withdraw from the annual double-header mega-event to appear on the first NXT UK Tapings instead, which probably could have been avoided if WWE hadn't dragged their heels for months on announcing when exactly the tapings would happen.
Joe (accompanied by Mark) would wrestle Mark Andrews in the first ever televised NXT UK match, and Joe vs. Mark would be rescheduled for Fear & Loathing XI in December instead.
Discovery Wrestling 48 Months Later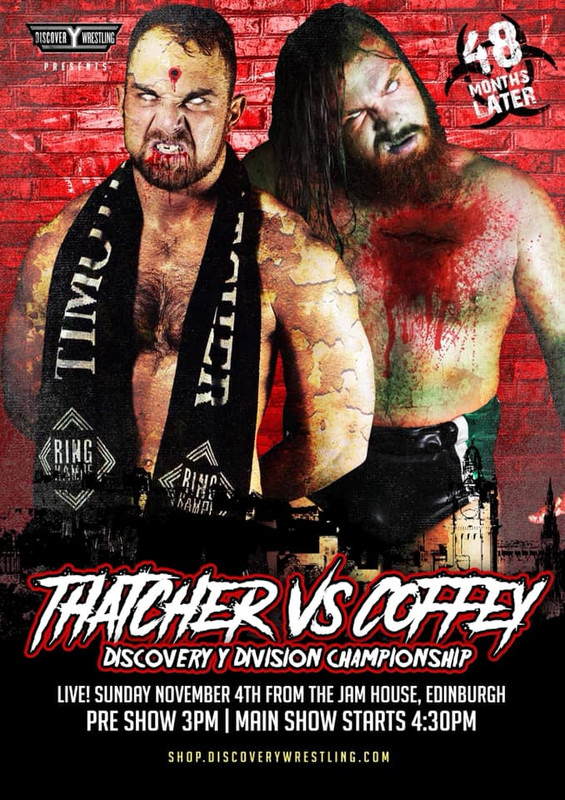 Joe couldn't catch a break during the second half of 2018. Coffey vs. Thatcher was a much-anticipated match for the Edinburgh company but WWE announced their UK tour and being one of the Token Scots, Coffey had to appear on the Aberdeen house show the same day.
Joe Hendry replaced him and Coffey was nice enough to film a video explaining things that I couldn't link on this page, sorry.
British Strong Style were announced for FCP's first excursion to Japan but Pete Dunne, Tyler Bate and Trent Seven were all pulled because a NXT UK taping was scheduled seven days later and WWE didn't want their guys potentially getting hurt and fucking up months of tapings. WWE sent Akira Tozawa as a 'make-good' because he's on 205 Live so it didn't matter if he got hurt.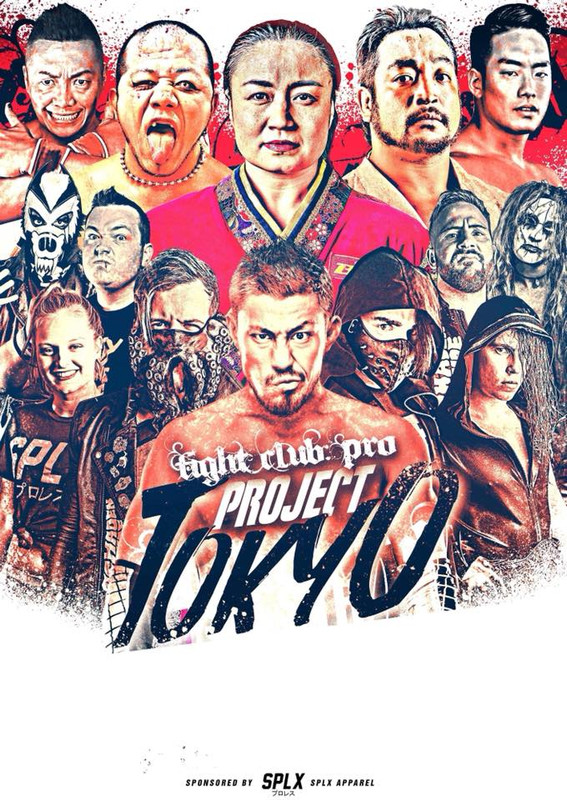 ICW Shug's Hoose Party 6 Night 1
ICW spent over a year building Jackie Polo's new Just Justice gimmick almost purely for a match with Jeff Jarrett.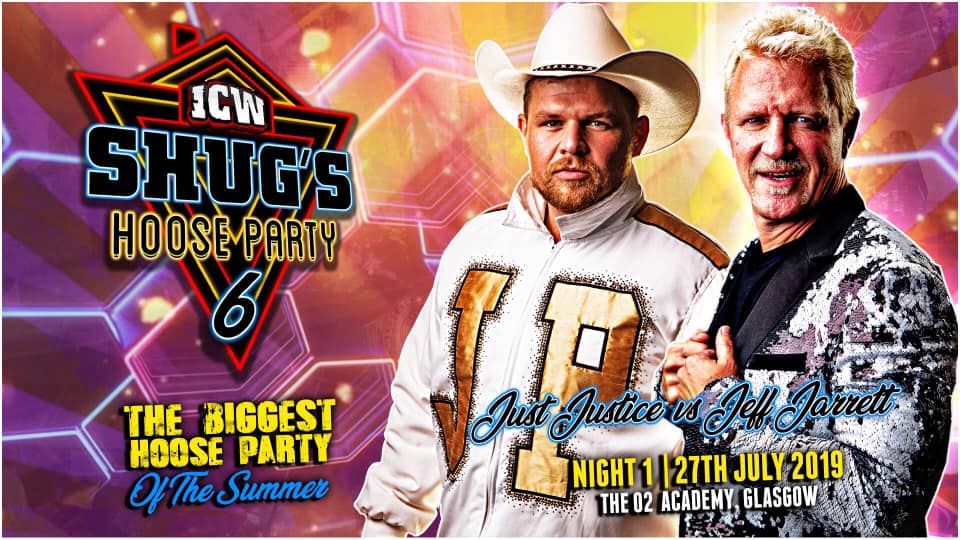 And then a week before the show, Jarrett was pulled and WWE sent Kushida as a replacement.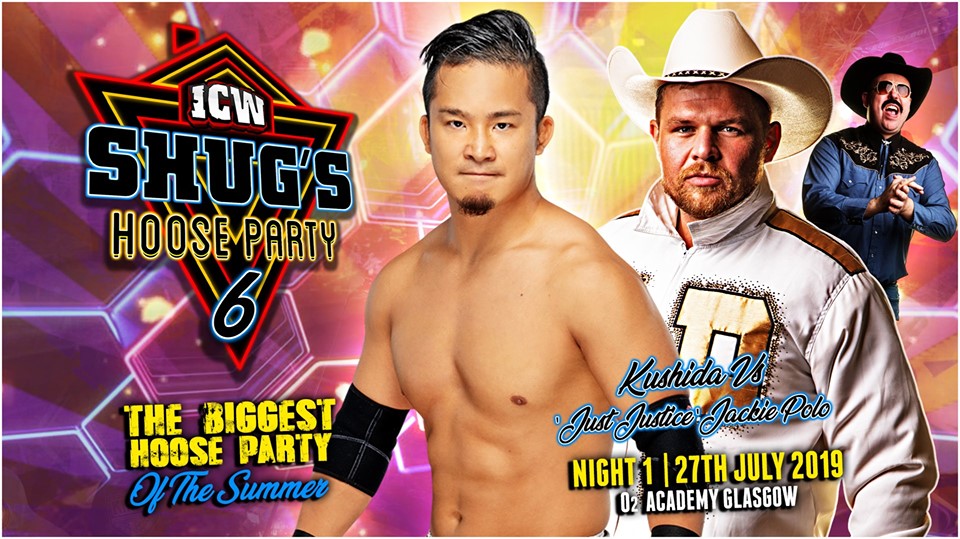 Jarrett's not been back to ICW as the build to this match coincided with him getting hired by WWE as part of their writing staff and Polo has since ditched the Justice gimmick so this one's more of an unfortunate change in circumstance than anything malicious. Weird getting a replacement wrestler that's twenty years younger than the original one but here we are, sorry for the workrate upgrade.
Southside Wrestling Entertainment 9th Anniversary
So here we are, the reason for beginning to compile this list. SWE is closing up/selling to Rev Pro and this was going to be their final show before getting assimilated so this one is a bit more complicated than "WWE = bad."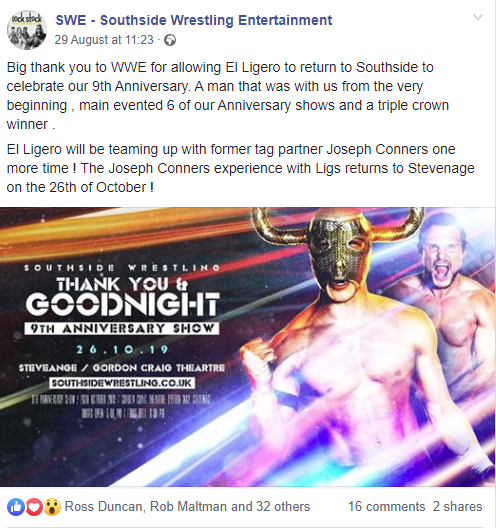 According to sources close to Botchamania (no, really) WWE was fine with the wrestlers working for SWE when they were just SWE.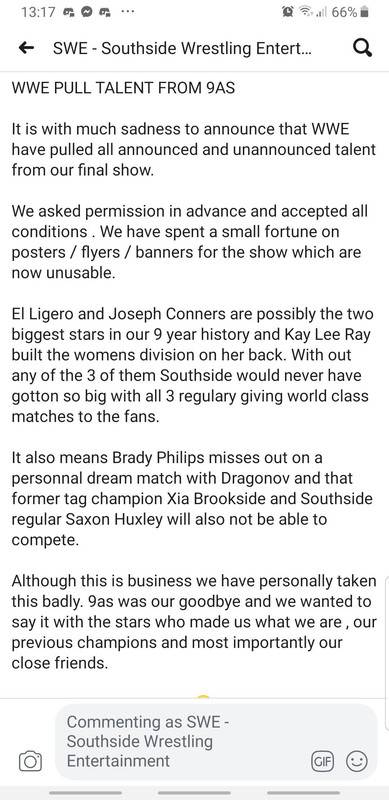 But now the company is affiliated with Rev Pro, WWE doesn't want their Superstars affiliated with Andy Q ever since the Josh Bodom vs. referee incident at Summer Sizzler. Many have been speculating that they're using this an excuse to pull their talent but the likes of Saxton Huxley, Joseph Conners and Xia Brookside had wrestled at SWE as recently as May so…yeah.
wXw World Tag Team Festival 2019 Day 3
By the time I came to type this one out, WALTER had already tweeted to end the mystery and speculation but here it is anyway.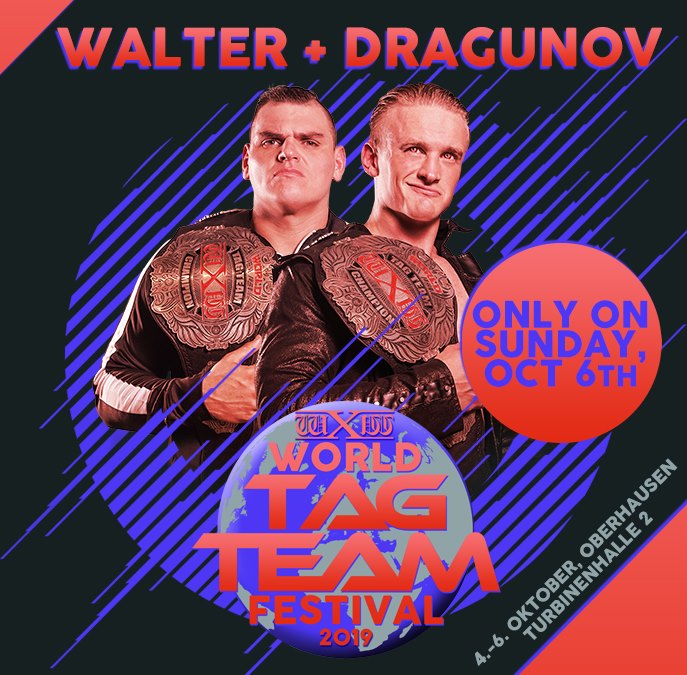 Sorry to everybody attending #wxwwttf




I asked to be off that day on my own, to avoid a very stressful traveling shedule, nobody told me to do that.




— WALTER (@WalterAUT) September 26, 2019
I had assumed WALTER & Ilja were going to be in the World Tag Team Festival (I mean, they're the biggest wXw tag team) but they were never announced for the tournament itself.
EDIT: This would end up being one of the most cursed events in recent memory with no less than TEN advertised wrestlers having to pull out in the two weeks leading up to the event, so WALTER not appearing was the least of this event's worries.
February 9th: Lio Rush announced for wXw's annual mega-tournament.
March 3rd (two days before the show): Lio Rush pulled from wXw's annual yadda yadda.



Unfortunately WWE has pulled @itsLioRush from #wXw16Carat due to his WWE schedule. We are as dissapointed about this as you are. We are excited to confirm @RealJeffCobb as Lio's replacement for #wXw16Carat.




Tickets, info, schedule, FAQ: pic.twitter.com/vbQ4k9rK4E




— wXw Germany (@wXwGermany) March 3, 2020
Luckily we're getting Jeff Cobb as a replacement which is nothing to sniff at. With two days left, will we see anybody else get taken off the show? TUNE IN TO FIND OUT.
MORE NEWS AS IT HAPPENS